Welcome to Orbis Support
An Innovative & Bespoke Approach to Support
Orbis Support are a supported living organisation. We specialise in the provision of bespoke support packages, that enable people with complex needs and learning disabilities to live in their own home and as a member of the community.
Orbis primarily support adults and children with:
Learning disabilities
Autism
Behaviour that challenges
Enduring mental health difficulties
Physical disabilities
An assessment will be completed prior to a service being offered, to ensure that the support package is appropriate and caters for the persons individual needs.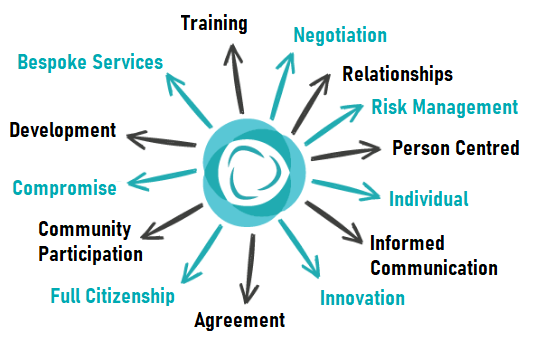 The people we support will identify the skills and attributes they would like in their support team. Support staff are first interviewed by Orbis to ensure the person is suitable for employment, the supported person will complete the second interview and decide who to include in their support team. Support staff then receive bespoke training tailored to the individual they will support.
Orbis recognise the importance of having valued relationships in a person's life and will support individuals to achieve this.
The people we support will have the opportunity to choose their own home. Finding a property can take months and have a huge impact on the time it takes for a new service to start. In some cases, lack of housing can delay a person's discharge from hospital or a person's transition within the community.
Orbis understand the difficulties and complexities of securing social and private housing for people with disabilities and can assist you with this. We work hard to find flexible creative solutions on behalf of people.
The Orbis Support Promise
The following principles form the foundation that we are built upon.
Every person supported will be :
Involved in every aspect of their support
Respected and valued
Supported to establish and maintain positive relationships
Supported to have a happy and fulfilled life
Orbis support will always :
Be transparent
Person centred in their approach
Be innovative and imaginative in their approach to support
Ensure all employees are respected and valued in their role
Ensure all employees are supported to do their role to the best of their abilities
Never be restrictive in delivery of support (within legal stipulations)
Make business decisions which benefit those we support, employees and stakeholders.

Committed

Bespoke

Innovative